The free return of November has been extended!
Spend Christmas Time with us!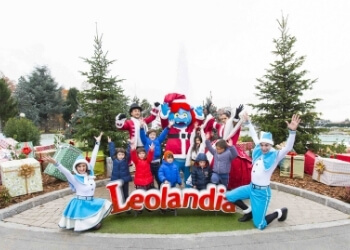 November was a rainy month and we know that if you bought a ticket in September you may have not yet used the promotion to be able to return for free in a day of your choice in November, that's why Leolandia wants to surprise you even more and let you try the real magic Christmas parties in total serenity and on a day when the weather is favorable for your enjoyment!
The validity of the promotion "Come in September, come back for free in November" has been extended until January 6th so that you can have the freedom to choose when to live the enchanted Christmas together with your family!
From November 24th to January 6th, in fact, you can experience all the magic that the most beloved park in Italy has in store for you: you can meet Santa Claus, Oggy and the damned cockroaches, discover Piringuini and the cute Snowmen at the Pirate's Edge, have fun with all new themed shows, and have fun on all the attractions open!