New season kicks off with a great promotion!
Come by April 19° and get a free ticket for May!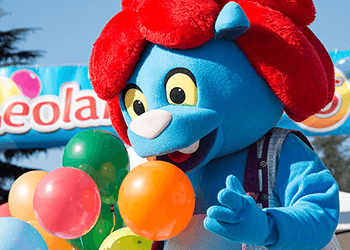 Leolandia is opening its doors to the public on March 16th and welcoming fun-filled and magical season, which has always characterised the park. To celebrate such event, the theme park for children will involve children's favourite heroes, Masha and Bear. In addition, you can benefit from a new promotion by coming back in for free in May* and enjoy the best atmosphere to plan your perfect family trip!
If you use fixed-date or open date tickets on your first visit to Leolandia by April 19th 2019, you can return for free on a day of your choice, between May 2n and May 31st after snapping a photo at the promo point.
A new friend is early coming and will be entertaining the whole family and children will enjoy his show before meeting him! Because snapping a photo all together "is one's thing", have you guessed who he is yet?!
Don't miss the reopening on March 16th, have fun with us and come back for free in May!
* The offer can not be combined with the returns of previous promotions, such as "Come for Enchanted Christmas and come back for free in the spring", or other future promotions. In fact, only with the purchase of a new entry ticket used by 19/04/2019 you can take advantage of your free return and take advantage of it from 2nd to 31 st May 2019. Discover the rules of the promo here.