It's Leolandia the Records park!
Waiting for another great Record, here there is a really good recognition!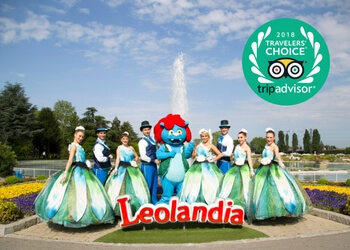 It's TripAdvisor's Traveller's Choice 2018 chart to confirm Leolandia, for the second consecutive year, as the most beloved park in Italy!
Who defines Leolandia as "The cartoon country", who instead is much more concise and incisive "Everything Super!" And who, with eyes still full of magic, defines the park "The dream for children!". Leolandia, under many aspects, is an enchanted place where even the adults become again little kids for one day!
There are also numerous appreciations on the overwhelming presence of PJ Masks, 2017 novelty and reconfirmation of upcoming seasons, on dynamic Ladybug and Cat Noir, the protagonists of Miraculous and last arrived in the great "LeoFamily" and finally, on the new area opening in August dedicated totally to the two Russian favorites: "The Forest of Masha and the Bear"
Waiting for July 28TH, where another great goal from Record could be reached by Leolandia, the first most loved park in Italy in the TripAdvisor ranking awaits you for a amazing summer with lots of attractions for the whole family!