Two "glittering" weekends with Trolls!
Trolls Truck is coming to Leolandia!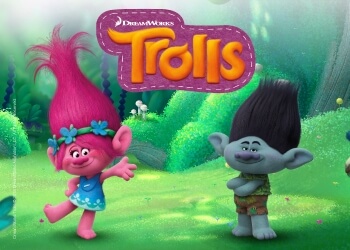 After a long European Tour, Trolls Truck are coming to Leolandia on September 29th and 30th, as well as on October 6th and 7th! All children will enjoy a sparkling experience full of glitter and sequins on the Truck, which will be transformed into the Kingdom of Trolls.

Your children can play with the interactive wall, sing the most popular songs of the animated series out loud and have fun with many more activities that family can take part in.
And that's not all, because Poppy and Branck will be waiting for you for the Hug time: you can snap a photo, meet them under Leolandia Expo awning and enjoy the "Hug Time"!
And last, but not least, you can step into the spooktacular world of Leolandia's HalLEOween until November 11th: little witches, ghosts and bats will be waiting for you to have fun all together. And don't miss the unique Witch Party especially designed for children to be held on October 31st, when fun will continue until 10:00 p.m.!
We're waiting for you!