Let's Clean up our MiniWorld on September 14th!
The greenest event of the year is back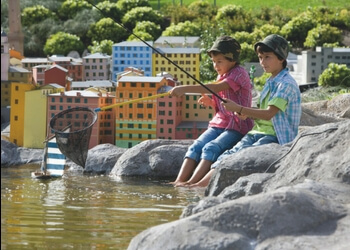 The 2019 edition of Puliamo il MiniMondo to be held at Leolandia, which is the miniature reproduction of the well-known initiative "Puliamo il Mondo" (Clean Up the World) and organised by the environmental organisation Legambiente, will take place along the streets of Minitalia: a playful simulation that wants to make the sense of environmental responsibility grow even to little kids.
On September 14th, we'll be symbolically cleaning all the Italian squares. School groups deciding to join the event will have the opportunity to learn the importance of caring for the environment we live in and that the separate collection of waste can be helpful not only to dispose it, but also to give it a new life, favoring the circular economy.
All guests can participate in different workshops on the eco-sustainability throughout the event: cutleries that are made from MATER-BI and supplied by our partner, Novamont, can turn into toys; steel cans can become new vases for colourful flowers and plants and much more!
The fun never ends at Leolandia: PJ Masks, Ladybug and Cat Noir, the main characters of Miraculous, are waiting for you, not to mention Masha and the Bear with their new themed area, La Foresta di Masha e Orso (Masha and the Bear's Woodland), where you can get on Vroom, the first roller coaster specifically designed for children from 90 cm.!