Have fun with Cristina D'Avena throughout september!
New dates to sing along the most enjoyable cartoon theme songs!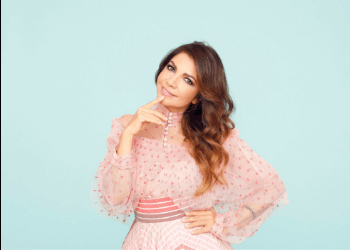 Every Saturday in September, Cristina D'Avena will be brightening your day of fun with your family thanks to her must-see and mini-live show on Minitalia stage: a dive into the most cherished childhood memories that you can make your children experience by teaching them the most popular cartoon theme songs!
On Saturday September 7th, on the occasion of the last "Notte Magica" for this summer at Leolandia, the fun will continue until 10:00 p.m.: from 09:30 p.m., you can see the mini-live show that is choreographed by Leolandia artistic cast dancing to the popular theme songs performed by Cristina D'Avena, such as Occhi di Gatto (Cat's Eye), Mila e Shiro (Attacker you!) and many more songs; after that, you can enjoy fireworks spectacular, which will be lighting up Minitalia from north to south.
In addition, there are afternoon dates you should save on your calendar if you want to spend a different day with your family: don't miss mini-live shows at 05:30 p.m. on September 14th, 21st and 28th to top off your LeoVisit!
The fun never ends at Leolandia: get ready for HalLEOween, the witch party especially designed for children, September 28th to November 10th! Continue to follow us on our social media to learn more about it!